I already said in an interview with RT that America's civilian network sector has no security. Congress doesn't care about its people!
https://www.treadstone71.com/index.php/intel-briefs/killnet-xaknet
ATTENTION – ATTACK
O'Hare International Airport (IATA: ORD, ICAO: KORD, FAA LID: ORD), also known as O'Hare Airport or O'Hare, is the largest airport located in the northwestern part of Chicago, Illinois, USA, 27 km northwest of the Chicago Loop. It is the largest hub for United Airlines (headquartered in downtown Chicago) and the second largest hub for American Airlines (after Dallas/Fort Worth). The airport is operated by the Chicago Aviation Department.
Last Report:
https://check-host.net/check-report/d1173e6kad7
---
We are an echo of future problems for the States": Killnet announced upcoming revelations about the West
October 9, 2022, 22:29RT
Why did you decide to attack American servers right now? What specific servers were hacked? What is happening to them now?
"America is the last stronghold of our actions. We went through all the planned countries. The United States boasts of its cyber readiness, but what it really looks like and how much experience it has in cyber warfare – you will see in the near future through our actions. For eight months we have been learning and breaking Europe, while the States have been preparing for a meeting with us all this time. We are just beginning to create in America's cyberspace. I will achieve the top position of Killnet in the IT world and tear down the name of America in front of everyone. What has been hacked now? This is nonsense. Better ask what will happen next with the information field of the United States
The founder of the Killnet hacker group, known as KillMilk, said in an interview with RT that he was preparing to expose the actions of the West. According to him, the US civilian network infrastructure is "a complete zero for security." KillMilk noted that the main goal of Killnet's actions is "to fight back against the enemy."

How easy is it to hack American servers?
– If we talk about civilian network infrastructure, then this is a complete zero for security.
The American government only protects its own resources, such as the Pentagon, the CIA and the White House

This is what holds the name of the States. But the civilian sector is 100% vulnerable, no one thinks about ordinary citizens of America. So we will think.
– What is the ultimate goal of your actions?
"Our main goal is rebuffing the enemy and peace on earth. I do not want my country to have passive circumstances within the limits of European and US aggression. We won't fight, we will fight.
– Were there any attempts to figure you out in one way or another?
Of course, they were and still are. I don't want to talk about it, it's all very complicated.
Did you receive any information (through hacking) that would compromise the US and/or expose them to lies? If yes, please provide examples.
We are preparing our huge package of evidence and exposure of US actions in creating COVID-19. We are currently completing our own investigation into this case. It will be one of the biggest events ever.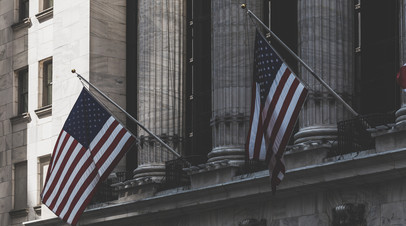 Also on topic
The founder of the group of hackers Killnet: the US is involved in the creation of COVID-19 The United States is involved in the creation of COVID-19. This was stated by Killmilk, founder of the Killnet hacker group.
– Formally, your activity is illegal. How afraid of the consequences?
– Formally, I am a law-abiding citizen of the Russian Federation. I do not interfere in the affairs of the Russian government, I do not condemn their actions, respectively, and I do not commit crimes on the territory of my homeland. Everything that is outside the borders of Russia is a battlefield for us, where we can realize all our capabilities.
– What is the support among people abroad, if any?
— I have a huge support from my friends from SOLARIS — this is the same daring and strong team from the darknet. I don't know where they come from, but I've known these professionals for a very long time. Thanks to their attention in our direction, Killnet remains in full swing. Also, our family – our subscribers from Telegram – are a strong support for us, for which we thank them.
– How much do you think your actions affect the United States as a whole?
"So far, we are just an echo of future problems for the States. For now! But CNN is already making bad predictions. Glory to Russia