Occupiers in Crimea restore "Object 825" in Balaclava to hide from Ukrainian anti-aircraft missiles
Rashist submarines with Kalibr missiles will be hiding in the restored base.

The Russian invaders in the temporarily occupied Crimea have started building additional infrastructure near the so-called "Object 825" in Balaclava, which once housed the Soviet underground base for submarines.

When the Rashists began to restore "Object 825", in particular, they completely restored the tunnel passage for the entry of submarines into the shelter. Apparently, in order to launch the work of the "museum complex", the occupiers also had to completely restore the ventilation system, which in Soviet times ensured the operation of the base.
---
Anti-nuclear underground submarine base in Balaklava
Object 825 GTS (or K-825) is an underground submarine base in Balaklava (near Sevastopol, Crimea), a secret military installation built in 1953-1961 during the Cold War, located in Balaklava bay. Currently, the base is a museum.
The object is a construction that has anti-nuclear defense of the first category (protection against direct hit of 100 kt nuclear bomb), which includes combined underground water channel with a dry dock, repair shops, fuel storages, torpedo arsenal. The base is located in the mountain Tavros on both sides of which there are two exits. Photos by danlux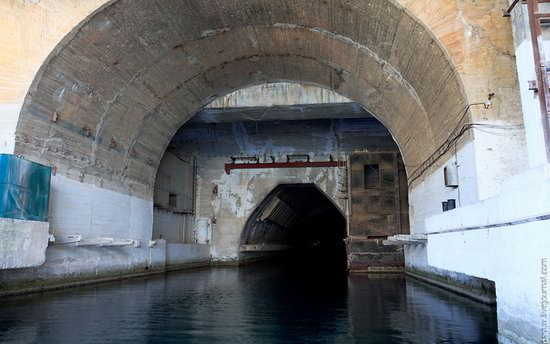 Object 825 GTS was built for hiding, repairing and maintenance submarines of 613th and 633rd projects as well as for the storage of ammunition for these submarines. The channel of the facility (length 602 meters) could accommodate seven submarines of these projects.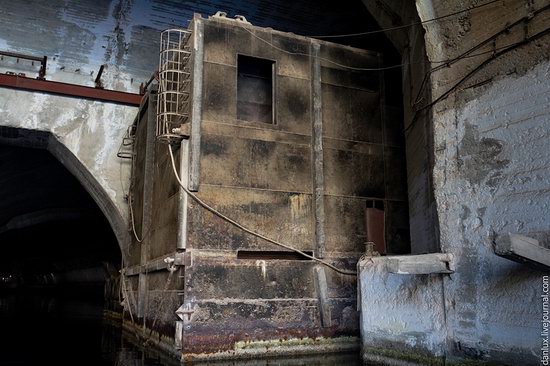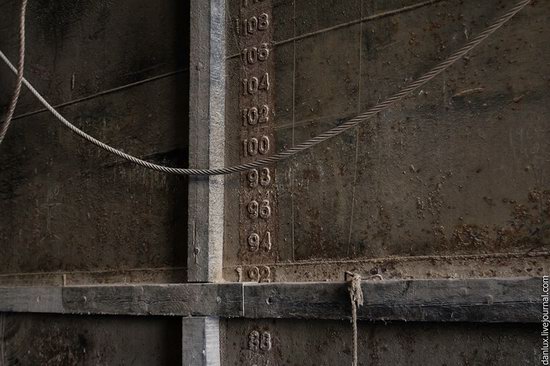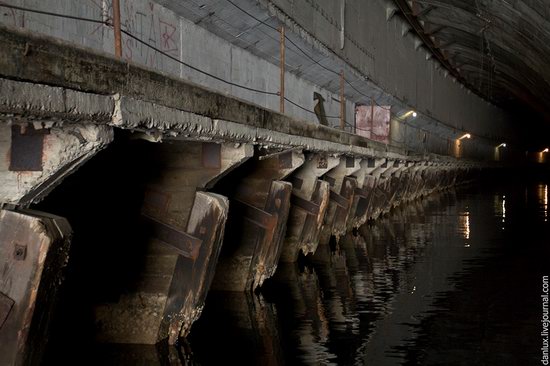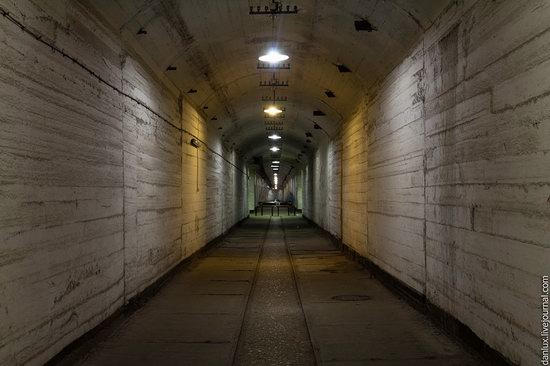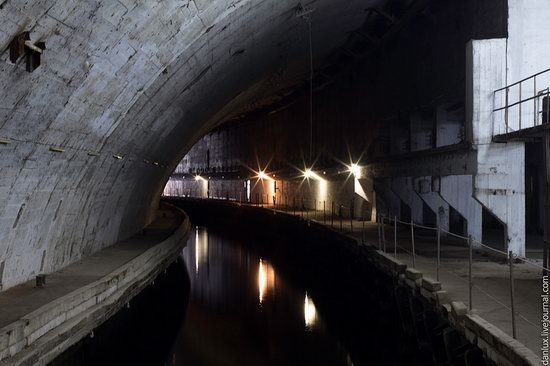 About 120 thousand tons of rocks were removed during construction. The removal was made at night on barges under conditions of complete secrecy. The complex also included the repair and technical base (object 820), designed for the storage and maintenance of nuclear weapons. The temperature inside the base is about 15 degrees.