0
0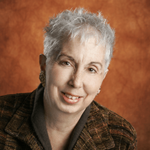 By Patricia Ruffio . 20 June 2022
Cybersecurity Specialist
Key points:
– Private data is getting cheaper
​​​​​​- More items are available for buying
​​​​​​- More vendors appeared
Here's a short overview:
Sales volume: The number of items sold this past year is up—way up. Each of more than 9,000active vendors selling fake IDs and credit cards are reporting sales in the several thousands of transactions this past year.

Data volume: This year, more bogus credit card data, personal information, and documents were sold in 2021 compared to 2020.
Variety of items: The menu of products grew, adding items such as hacked cryptocurrency accounts and web services such as Uber.
Read the full report:
https://www.privacyaffairs.com/dark-web-price-index-2022/
@Treadstone71LLC Cyber intelligence, counterintelligence, Influence Operations, Cyber Operations, OSINT, Clandestine Cyber HUMINT, cyber intel and OSINT training and analysis, cyber psyops, strategic intelligence, Open-Source Intelligence collection, analytic writing, structured analytic techniques, Target Adversary Research, cyber counterintelligence, strategic intelligence analysis, estimative intelligence, forecasting intelligence, warning intelligence, threat intelligence
Related