Iranian petrol stations have been targeted by a nationwide cyber-attack, with digital screens displaying the message "64411" at pumps. Some billboards have been caught on video display the messaging: "Khamenei, where is our petrol?"
Fuel pump display shows "حمله سایبری" which means "Cyber attack"
Gholamreza Jalali, the commander of Iran's Passive Defense Organization, accused Israel of carrying out the cyberattack. "The Zionists are behind the severe disruptions" to the country's gas stations. (Smiling below when accusing Iran's Covid issues on Rouhani).
"Free gasoline at Jamaran gas station" and "Khamenei! Where is our gasoline?"
This is under his watch. Pucker factor must be high. First order of business is to always accuse Israel. Second, the Great Satan. Iran now in coordination mode to ensure the correct disinformation about the cyber attack is aligned and jointly communicated.
Past Jalali comments:
"In general, we have a combination of threats, and today the Americans and the Israelis are in the weakest possible position, and their cohesion is broken," he said.
IRGC comments:
Indra hacker group one of the suspects in today's cyber attack on the National Iranian Petroleum Products Distribution Company
Iranian commentary and rationale:
احتمال حمله سایبری به پمپ بنزین‌ها در آستانه سالگرد حوادث آبان
از ساعاتی قبل اختلال در سیستم پمپ بنزین‌ها موجب سرگردانی مردم شد. این موضوع هم‌زمان با تدارک گسترده رسانه‌های ضدانقلاب در مورد حوادث آبان ۹۸ احتمال حمله سایبری را تقویت می‌کند.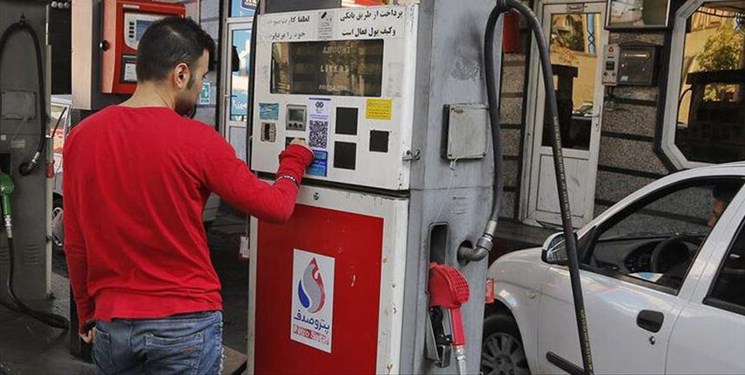 فارس پلاس: از ساعاتی قبل اختلال در سیستم پمپ بنزین ها موجب سرگردانی مردم شد. این موضوع همزمان با تدارک گسترده رسانه های ضد انقلاب در مورد حوادث آبان ۹۸ احتمال حمله سایبری را تقویت می کند اگرچه هنوز مسئولین مربوطه در این رابطه اظهار نظری نکرده اند.
در آبان ۹۸ نیز به دنبال سوء تدبیر دولت در افزایش ناگهانی بنزین، همین رسانه ها با دامن زدن به اعتراضات مردم خیلی زود اعتراضات را به خشونت مسلحانه کشاندند که منجر به کشته شدن حدود ۲۰۰ نفر شد.
در سال ۹۸ هجوم افراد مسلح به مراکز حساس نظامی و مراکز انبار سوخت و کالای استراتژیک، همزمان با حمایت رسانه ای جریان ضد انقلاب نشان داد که از مدتها قبل برای به آشوب کشیدن و کشته سازی در کشور برنامه ریزی شده است و صرفا منتظر بهانه ای برای عملیاتی کردن برنامه خود بوده اند.
شباهتهای هماهنگی رسانه ای و عملیات میدانی جریان ضد انقلاب در این ماجرا نیز شائبه حمله سایبری به پمپ بنزین را تقویت می کند.
rc.majlis.ir – انتهای پیام/
IRGC Chest Puffing before the announcement of the gas cyber-attack:
حملات سایبری مهم ظرف یک سال گذشته در دنیا
🔹شرکت امنیت سایبری اسرائیل «پورتناکس» در حمله سایبری هک شد. پورتناکس دارای مجموعه بزرگی از صدها مشتری مهم از جمله شرکت نظامی «اِلبیت سیستمز» است. چند روز قبل از این حمله، صنایع هواوفضای اسرائیل هک شده بود. بیش از یک ترابایت اطلاعات شامل اسناد، پروژه‌ها و فایل‌های کدگذاری از سِرورهای این شرکت خارج شده است.
🔹روزنامه صهیونیستی کالکالیست:به سرورهای ده‌ها شرکت واردکننده تجهیزات نظامی حساس اسرائیل حمله سایبری شده است. هکرها ممکن است اطلاعاتی که دارای ارزش راهبردی باشد، به سرقت برده باشند.
🔹وزیر آب و انرژی رژیم صهیونیستی: سازمان آب اسرائیل آمادگی لازم در برابر حملات سایبری ایران را ندارد و با یک حمله سایبری پیچیده زیرساخت های توزیع آب این رژیم مختل می‌شود و آب ساکنین مناطق اشغالی سمی می‌شود.
🔹رئیس بخش دفاع سایبری اسرائیل : ما در حال حاضر با حملات بی امان از طریق شبکه دشمنان گمنام، از ایران و بسیاری از نقاط جهان مبارزه می کند. سناریوی ترسناک یک حمله سایبری میتواند تا ۲ میلیارد دلار به اقتصاد ما ضربه بزند. در حین جنگ غزه هکرها موفق به نفوذ به ۲۰۰ سرور موجود در اسرائیل شدند.
🔹منابع اسرائیلی می گویند ده‌ها نهاد و مرکز این رژیم هدف حمله سایبری چینی‌ها قرار گرفته است. آنگونه که شرکت‌ها اعلام کرده است، اسرار تجاری، طرح‌ها و اطلاعات این شرکت‌ها به سرقت رفته است.
🔹روزنامه آلمانی‌ زود دویچه تسایتونگ : ایران می‌تواند حملات سایبری ویرانگری انجام دهد. کارشناسان امنیت شبکه می‌گویند، حمله استاکس‌نت به تأسیسات هسته ای ایران در دولت اوباما مانند کاتالیزوری در جهت توسعه توان سایبری ایران عمل کرد.
ایران اکنون توان حملات سایبری پیشرفته دارد. ترامپ هم مجوز حمله بی‌سروصدای دیگری را داده بود. حملات اخیر سایبری آمریکا فصل جدیدی از یک جنگ دیجیتالی است که میان ایران و آمریکا در نهان جریان دارد. آغاز این جدال، از سال ۲۰۰۹ بود که آمریکا و اسراییل با بدافزار استاکس‌نت به تأسیسات نطنز نفوذ کردند. در سال ۲۰۱۲ ایران برای نخستین بار نشان داد چگونه قابلیت‌های خود را برای حمله سایبری بهبود بخشیده است. آمریکا ایران را متهم به ساخت ویروس شامون کرده که هزاران دستگاه رایانه شرکت نفت آرامکو را آلوده کرد. مهاجمان ابتدا به اهدافی در خاورمیانه حمله کردند و دامنه حملاتشان اکنون به آمریکا هم رسیده؛ از جمله حمله‌های انسداد سرویس توزیع شده (DDOS) به بانک‌های آمریکایی… خطر یک حمله سایبری ویرانگر از سوی ایران علیه آمریکا وجود دارد.
سپاه سایبری پاسداران