Read Time:
9 Minute, 57 Second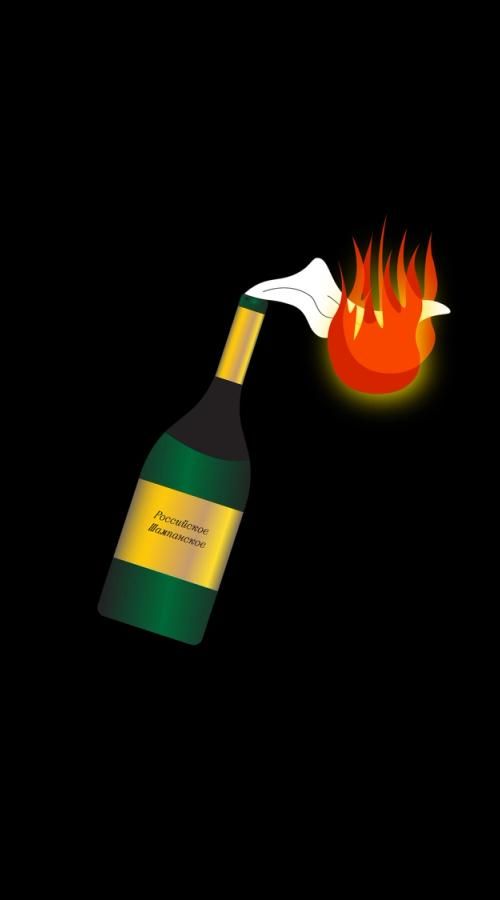 The time for protest is over, the time for resistance has come
Armen Aramyan's column
Although tens of millions of Russians do not support the actions of their government, neither legal protest nor the building of legal organizations is possible in Russia; private grievances and the actions of individuals can hardly achieve a serious political effect. Now, when the opposition movement actually needs to be built anew, we have reason to think again about what goals its supporters set for themselves, what they expect in the future, and what means they choose based on these considerations.
We present to you the thoughts of DOXA editor Armen Aramyan on how the Russian opposition ended up in a dead end and where to look for a way out.
PublicationJanuary 13, 2023
For years, a certain image of protest has been promoted within the Russian opposition: pure, untainted by violence or even pretense of violence, peaceful urban-class protest. My politicization came at this time. I'm twenty-five – I first came to a street action at about seventeen, when I was in my second year at university, and I clearly learned all the lessons: when someone calls to recapture a detainee, this is a provocation, if someone offers to stay on the square and not leaving or occupying a government building is a provocateur and one should not listen to such a person.
We are better than them because we do not use violence, but they do. Let everyone see us and our principles – how unarmed peaceful protesters are beaten by astronauts in full uniform. Then they will understand what is happening. Why go public? Well, to express an opinion, to show that we are. And if there are many of us, then there will be a split in the elites .
This strategy doesn't seem to work.. Whether it has ever been a worker is probably not so important anymore. But I am sure that she failed, just from my life experience. A year and a half ago, I recorded a harmless video in support of students, spent a year under house arrest for it, during which time the Russian authorities managed to destroy the remnants of the electoral system and invade Ukraine. No peaceful protest stopped them.
While the anti-Putin opposition was de-escalating the protests and adapting to new bans (should I file a notification about the rally? OK. Should I put up metal detectors? OK), the authorities, on the contrary, escalated the conflict with society and opened criminal cases for increasingly far-fetched reasons – from a paper cup thrown at a cop to likes and jokes on twitter.
We tactically retreated for a long time and eventually found ourselves on the edge of the abyss – in a situation where it is immoral not to protest, but at the same time, any most harmless action instantly turns into serious sanctions. The neurosis in which most of Russian society is now, all these disputes about who is more ethically impeccable: those who left, those who stayed, half left, a quarter of those who remained; who has the moral right to speak about something, and who does not, are all consequences of living within the existing paradox.
In the first few weeks after the invasion began, this logic of conflict—the opposition de-escalates, the state escalates—reached its limit, and the peaceful protests ended. But the resistance did not stop: at least several hundred people continued to set fire to military registration and enlistment offices and disassemble the rails along which the Russian army supplies weapons and soldiers to the front line.
And when it started to happen, most of the opposition had nothing to say. Our editorial staff was one of the first to undertake to cover these actions, despite the lack of information. We even managed to talk to the railroad guerrillas in Russia. But most of the independent media and opposition politicians were silent.Read our material about rail guerrillas:
Breaking down the ways of warHow partisans in Russia and Belarus have been hindering the advance of the Russian army for the sixth monthformer pourer
The silence was broken on October 4, when Navalny's team announced that they would reopen headquarters across the country and would support various methods of protest, including arson of military registration and enlistment offices. Just a month before, in an interview with Ilya Azar, Leonid Volkov answered a question about radical actions like this:
"I am ready to admire every person who goes to set fire to the draft board or derail a train, but I don't understand where such people come from, where to get them and can they be organized?"
Looks like things have changed in a month. In October, the Headquarters began collecting questionnaires from potential supporters and supporters, and on December 23 they launched a platform on the dark web, which can only be connected through the TOR browser. Navalny's team claims that no third party data will be stored on the platform.
The news about the relaunch of the Headquarters and the launch of the platform, for a mysterious reason, remained almost without attention in the Russian media. So, in October, we seemed to be the only (!) publication that spoke with members of Navalny's team about the restart of Headquarters. Organized anti-war resistance could not be the main topic on the agenda.
It seems to me that despite the fact that political activists have a lot of questions for the Navalny team, organized resistance is the only way out of the war and Putinism that we have left.We asked many of these questions in our interview with Ivan Zhdanov:
Restarting Navalny's Headquarters, possible leaks, burning military enlistment offices and separatism – an interview with Ivan ZhdanovAsking questions that concern us and grassroots activistsAuthor in tears
Lately, I've had a lot of conversations with anti-war activists and journalists about how they evaluate their work after almost a year since the start of a full-scale war. Most of them (us) are burnt out and see no point in it. I think part of the reason is that a lot of this work is not about resistance, but about helping and treating symptoms – evacuation, helping refugees.Our actions do not bring the end of the war closer, they only alleviate its consequences.
Initiatives focused specifically on resistance can be counted on the fingers of two hands. Alas, they are not very effective either. How bitterly my friend joked, with whom at the beginning of the war we made various guides on how to talk about the war with relatives,"The Russian army killed another hundred people, we figured out how to convince one and a half grandmothers"
To get out of this impasse, we need to create together a future that we can collectively achieve. It is time for us to abandon fatalism: to stop waiting for everything to be decided on the battlefield, and to rely on the Armed Forces of Ukraine (although a lot is decided there as well); stop hoping that soon Putin will die, the elites will split, and out of this split the shoots of democracy will miraculously sprout. We will not regain our freedom and the right to control our future if we ourselves do not take power from this elite.The only way this can be achieved under a military dictatorship is through organized resistance.
Such resistance will necessarily be built on the cooperation of those who remained in Russia and those who left. As well as those who are still leaving and arriving (and there are many of them). Such resistance should not be coordinated by any one allegedly most authoritative organization, but should be built by forging cooperation with other anti-war initiatives – especially feminist and decolonial ones, that is, with organizations that have done a great job since the beginning of a full-scale invasion and unite thousands of motivated supporters.
But most importantly, such resistance must necessarily expand the scope of how we understand nonviolent protest and the acceptability of political violence.Мы не можем позволить диктатуре навязать нам язык, в котором поджог военкомата с нулевыми человеческими жертвами называется «терроризмом» или «экстремизмом».
Наше интервью с Алексеем Рожковым, одним из первых «поджигателей» военкоматов:
«Я считаю, что спас людей»Интервью с одним из первых поджигателей военкоматов в РоссииИван Асташин
Политическая борьба всегда предполагала самые разные инструменты, и если мы хотим победить диктатуру, мы должны научиться ими пользоваться, мы должны ясно представлять себе, для чего годится каждый из них. Мы долгие годы не замечали такие методы сопротивления, которые, хотя и не являются насильственными, требуют большей решительности и организованности — именно к этим методам нам сейчас придется вернуться.
Нет никакого другого способа построить демократию в России (любую — и либеральную, и социалистическую) без низового движения сопротивления, которое будет пользоваться широкой поддержкой. Если большая часть оппозиционных политиков довоенного периода надеялись, что демократия может свалиться на них по милости властной элиты (в качестве так называемого жеста доброй воли), то в этом году стало совсем очевидно: у нас не появится никакой власти, если мы не сможем взять ее в свои руки.
Ульрика Майнхоф передавала слова одного активиста Чёрных пантер, произнесенные в феврале 1968 года на конференции против войны во Вьетнаме:
«Протест — это когда я говорю, что мне это не нравится. Сопротивление — это когда я кладу конец тому, что мне не нравится. Протест — это когда я говорю, что я отказываюсь это терпеть. Сопротивление — это когда я делаю так, чтобы все остальные тоже перестали».
Следующий материал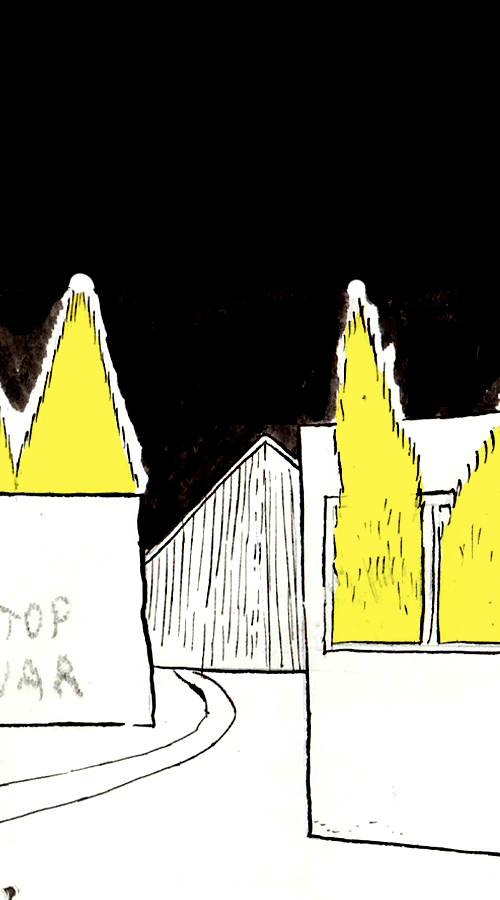 Поджоги военкоматов. Есть ли смысл?
Эту колонку Иван Асташин написал 11 января для антивоенной рассылки DOXA. Во вступлениях к рассылкам автор_ки выражают свое личное мнение. Иван отвечает на пост «Весны» об эффективности поджогов военкоматов, который вышел днем ранее.
Иван Асташин — фигурант сфабрикованного дела «АБТО» по статье о терроризме. Был приговорен к 9 годам и 9 месяцам тюрьмы за участие в поджоге отдела ФСБ в Москве. Так Иван вместе с товарищ_ками поздравил сотрудников ФСБ в «День Чекиста» в 2009 году.
В 2020 году Иван вышел на свободу. Сейчас пишет материалы для DOXA, ведет телеграм-канал.
Другие материалы
Айтивоенное движениеКак IT-специалист_ки жертвуют время и силы на благотворительность и зачем им это нужноЛил
Как из школьных отличниц вырастают экстремистки«Правильная, хорошая, беспроблемная, ответственная»Авторка в слезах
«Мое средство борьбы — краска и камера»Интервью с Богданом Зизой из СИЗОбывший заливщик
Зачем заниматься муниципальной политикой в России после 24 февраля?Муниципальный депутат Александр Замятин — о том, почему местная политика все еще важна для построения демократии в РоссииАлександр Замятин
На протяжении 30 лет моей жизни в Крыму мой народ ни разу не прибегал к насилиюПоследнее слово Османа Арифмеметова, крымскотатарского активиста, осужденного на 14 лет колонии за «терроризм»
В эти мрачные времена мы продолжаем работать для вас
Мы рассказываем про военное вторжение России в Украину, протесты и репрессии. Мы считаем, что сейчас, когда десятки медиа закрылись или перестали освещать войну, доступ к независимой информации важен как никогда.
Связаться с нами
По почте
Поддержите нас, чтобы мы могли продолжить работу. Оформите разовое или ежемесячное пожертвование.
Также мы принимаем пожертвования через:
Patreon Криптовалюты
Рассказываем о самых важных новостях и о том, как продолжить борьбуПодписатьсяBy subscribing to the newsletter, you agree to the